Randy Cline Joins Willamette Dental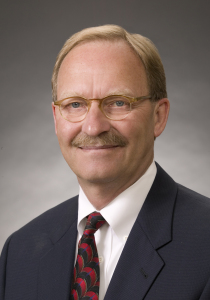 March 4, 2010 -- Randy Cline has become chief marketing officer for Willamette Dental. In that role he's responsible for strategic growth, health plan partnerships and overall business development and expansion efforts.  
Prior to joining Willamette Dental he was Chief Operating Officer of Clear One Health Plans, and earlier held executive positions with Regence BlueCross Blues Shield and BlueCross BlueShield of Montana.
 
He has served on many boards including the Consortium Health Plans, Healthcare Management Administrators, Regence Life & Health, Health E-Web, Western States Insurance and the Oregon Medical Insurance Pool Governing Board, among others.
 
"I'm pleased to be part of the Willamette Dental team," he said. "The unique clinical model of providing evidence-based dentistry will continue to be at the forefront of growth throughout the region."