Oregon Needs More Inpatient, Psychiatric Beds
For those of us who are fortunate enough to call Oregon home, we know it's a fiercely independent and innovative place. We like to think outside the box when it comes to solving problems, and we're hesitant to ask for help. However, at a time when our state's health care system faces unprecedented challenges and pressures, we need to acknowledge and to accept help when it's in the public's best interest. According to Mental Health America, Oregon ranks 50th in the nation in opportunity to access care.  If we want our state to succeed, Oregonians will need to do things a little differently. 
We write today to share our experiences and to promote the proposed Universal Health Services, Inc.'s behavioral health hospital in Wilsonville. We call on you to support this effort as it will cost Oregon nothing to build and it will be one of the many responses needed to move Oregon from worst place to seek care as an adolescent and as an adult. You can lend your voice by sending OHA a letter, asking for the new hospital to be approved and doing so by clicking here. 
The two of us have two very different lived experiences working with and within Oregon's mental health system. One of us is the CEO and managing director of Oregon's second largest behavioral health hospital, Cedar Hills Hospital. The other has endured a lifelong struggle with mental illness and addiction. While we were both raised in households that experienced addiction and abuse, we currently interact with the current system in wildly distinctive ways – yet we both are certain of one thing: Oregon needs more acute inpatient psychiatric beds.
Fortunately, a 100-bed, acute, crisis-stabilization, inpatient psychiatric facility has been proposed, and the Oregon Health Authority will hold a hearing on April 15 whether to grant the proposed hospital a Certificate of Need. Unlike our nonprofit partners, this private facility will not need state or local funding to build or operate.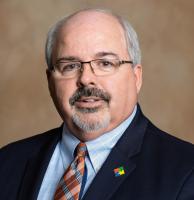 As CEO and managing director of Cedar Hills Hospital, I work to serve my staff and to advocate for all those living with mental illness and addiction. I was raised in a household that suffered from addiction and mental illness, where I learned to use alcohol as a coping tool and as an escape. After achieving sobriety in my late teens, I began my mental health career both as a pastor and eventually as a clinician which has helped me maintain perspective when supporting my staff and team. 
At Cedar Hills, we help all patients, regardless of insurance or ability to pay. Working within any large state system is bound to have hiccups, misunderstandings, and even a few obstacles, but we're working within a system that is over capacity, overloaded and overwhelmed. Outpatient services help patients maintain stability and sobriety, but we need more beds for those who require acute psychiatric care. Cedar Hills regularly operates at or near capacity, and our staff works around the clock to ensure that every patient is treated with dignity, respect and has a reliable step down and support system once stabilized. 
From a patient's perspective, we simply need more services. As an Oregonian who first achieved sobriety at the age of 14, I was only able to stabilize fully at an out-of-state facility. My experience with Oregon's mental health system has left me with a deep mistrust. Three years ago, pressure from work and unresolved childhood trauma led me on a terrifying three-month fight for my life. I regularly disassociated for hours at a time and would come to street corners having no idea how I ended up there. I was sent to Unity where I spent two and a half days on a recliner in the waiting room, along with 30 other patients in crisis. I was never admitted; there weren't enough beds. I was sober, disassociating, and afraid. Unity was not the right environment for me. Thankfully, I have an incredible family who advocated on my behalf and admitted me to Cedar Hills. Without a robust and dedicated support system to help me, I would either be on the streets or dead.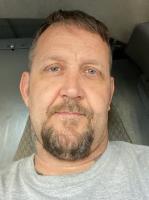 My illness manifests itself in several ways. The only way I can successfully stabilize and reintegrate back into society, hold a meaningful job, and have a healthy and happy marriage is through the availability of inpatient and residential treatment programs. I understand that outpatient services play an important role, but we need more. For many of us with mental illness, a strong community support network doesn't exist, and local services and halfway houses lack the support to not only survive, but thrive. I shouldn't have to accommodate my illness and disease to fit Oregon's system – it should be the other way around. 
Our system is underperforming and ill-prepared for the existing demand. OHA and Portland-based hospital systems have been slow to respond to the growing crisis, and, even if unintentional, often leave everyday patient and community voices out of the conversation. Our public officials should prioritize community input when it comes to making key policy decisions; right now, we are pleading for more inpatient services.
We ask you to be our heroes: Support the proposed Universal Health Services, Inc. behavioral health hospital in Wilsonville. We call on you to support this effort by telling your story to OHA and asking leadership to approve our request to build and serve. You can lend your voice by sending OHA a letter, asking for the new hospital to be approved by clicking here.  
C. Lamar Frizzell is the CEO and managing director of Cedar Hills Hospital. Michael Clark is a mental health and sobriety advocate and an alum Cedar Hills Hospital and outpatient services.