Oregon Lawmakers Hope To Better Protect Seniors In Long-Term Care
As Oregon slogs through the task of vaccinating seniors and others, lawmakers are eying ways to prepare for the next pandemic or other public health emergency that will hit seniors and those in long-term care facilities. 
Lawmakers on the House COVID-19 Subcommittee on Wednesday considered steps, including a bill to establish an advisory group to guide the state and long-term care facilities in plans for staffing, personal protective equipment, infection control and other needs during a public health emergency.
Lawmakers want Oregon's long-term care facilities to be better prepared for the next pandemic. House Bill 2327 starts Oregon down the road of avoiding a repeat of the chaos that hit during the early days of the pandemic as state officials and long-term care professionals scrambled to put safeguards in place for vulnerable seniors.
Oregon has more than 680 large long-term care facilities that each serve more than five residents, with a total resident population of about 31,000 and a workforce of about 29,000. There are also some 1,800 adult care homes that have five or fewer residents.
Rep. Andrea Salinas, D-Lake Oswego and the bill's sponsor, said the goal is for the Oregon Department of Human Services and the Oregon Health Authority to adopt rules for how long-term care facilities respond to public health emergencies, whether it's a pandemic or other crisis.
"It's a step in the right direction," Salinas said. 
The bill would establish a 16-member advisory group with representation from state agencies and the long-term care industry. The group will provide advice to the state on how to develop plans for a rapid response to emergencies, and in specific areas like resident care, how to avoid isolating residents and how to distribute vaccines.
Salinas said the bill "will help make sure mistakes of the past are not repeated."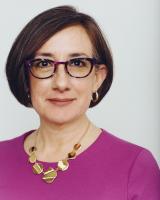 The bill drew widespread support from the long-term care industry and advocates. 
The advisory group wouldn't dictate terms to the state, and would serve as a "mini-think tank," Libby Batlan, senior vice president of government relations for the Oregon Health Care Association, told lawmakers. The group represents assisted living communities, home care and hospice providers, skilled nursing facilities and other provider types.
"No two pandemics are identical," Batlan said, stressing the need for the care providers and the state agencies to collaborate.
The bill could improve coordination between agencies and long-term care facilities, said Kyndall Mason, political and policy strategist with the Service Employees International Union Local 503, which represents many health care workers.
"Early in the pandemic it was hard for anyone to get a clear answer on expectations, preparedness and next steps," Mason said in written testimony. "Cross agency communications were unclear and often hard to reconcile in the onset of this pandemic, despite the very nature of congregate care requiring licensing from various regulatory agencies."
Separate from the testimony, Fred Steele, the state ombudsman for long-term care facilities in Oregon, gave lawmakers an overview of the pandemic's impact on facilities. The ombudsman advocates for residents and their families about residents' treatment or living conditions.
With variants of the virus still a threat, Steele said it's critical that facilities and the state are prepared. 
"As a state, we obviously need to be a lot clearer as we go forward, what it is these facilities need to be doing," Steele said, adding he's not casting blame.
Steele said that language that couches public health measures as "recommendations" may be a "public health way of delivering a message," but can lead to confusion over whether the measure is optional or mandatory. 
COVID-19 Vaccine Tally Passes 750,000 Doses 
So far, Oregon has vaccinated more than 750,000 people with at least one or both of the required doses of Pfizer and Moderna vaccine. That figure also includes people who are now receiving the one-dose Johnson & Johnson-manufactured vaccine. 
The state has administered fewer than 3,000 doses of that vaccine. Patrick Allen, director of the Oregon Health Authority, said state officials have noticed local public health authorities are using the Johnson & Johnson vaccine for hard-to-reach communities like homebound seniors because it only requires one dose. 
Due to this approach, the Johnson & Johnson vaccine may be used at a slower rate than the other two vaccines, Allen told the committee.
So far, the state has vaccinated nearly 60% of its population of seniors 80 and above. Slightly more than half the senior population of 75-79 is vaccinated. The youngest group, seniors 65-69, is about 30% vaccinated, though that group just became eligible last week. Overall, more than 300,000 seniors of all ages have received at least one dose.
The state's adult foster home population is a group that is time-consuming, due to the small number of residents in each home. State rules cap each home at five residents. The state has given a vaccine opportunity to 768 homes out of more than 1,300 facilities. Oregon still has 586 adult foster homes left to line up, with about 3,500 residents and staff. 
The state is continuing to focus on vaccinating senior citizens this month, before it opens up eligibility to certain essential workers that include wildland firefighters, agricultural and food processing employees and people in the seafood industry on March 26, along with people 45-64 with underlying chronic health conditions.  
By May 1, the state will roll out the vaccine to more front-line workers and to adults age 16 to 44 with chronic conditions. By June 1, the state aims to open vaccinations to everyone age 45 and older. The general population age 16 to 44 will be eligible by July 1. Vaccines have not been approved for children under 16.
You can reach Ben Botkin at [email protected] or via Twitter @BenBotkin1.
×
This article is for premium subscribers. If you are one, please sign in below.
You can see
two
more premium stories for free. To subscribe,
click here
. We depend on premium subscriptions to survive, and they are tax deductible.