Oregon Law, Rate Review Should Buffer Threats to Insurance Market
Trump administration officials have promoted substandard temporary health plans that discriminate against people with pre-existing conditions, but state law restricts these plans to 90 days.
Oregon Insurance Commissioner Andrew Stolfi told a pair of legislative panels this week that the state's consumers will be protected against the Trump administration's attempts to sabotage the Affordable Care Act with the promotion of substandard, short-term health insurance plans.
Stolfi also announced that the state won a $282,000 grant to reassess it geographic rating system, while his boss, Department of Consumer & Business Services Director Cameron Smith, told lawmakers that his agency was relieved that most individual insurance plans came in this month with only modest rate increase requests and one insurance carrier -- PacificSource -- actually asked for lower rates for 2019.
"I think we're all glad to see rates come in significantly more stable than was expected," Smith said. In Oregon, individual and group health insurance rates are approved annually by the state, after carriers justify their premium prices to state regulators.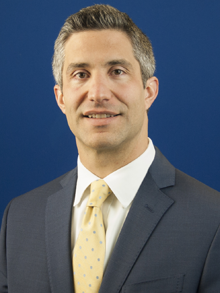 Stolfi said no insurers retreated from coverage areas for 2019, while the Eugene area will get two new competitors -- Kaiser Permanente and PacificSource, which also is moving back into the Yamhill County market southwest of Portland.
After the Republican U.S. Congress failed to pass legislation repealing the Affordable Care Act last year, Trump moved to destabilize the market by cutting off support to cost-sharing reductions to insurers. These subsidies had lowered premiums for mid-level silver plans sold on the healthcare.gov exchange, helping the insurers to reduce out-of-pocket costs to working-class consumers. In a budget vote, Congress did succeed in repealing the tax penalty for not buying health insurance, leading some observers to fret that the market could go into a death spiral without an individual mandate.
The tax repeal does not take effect until next year -- and so far no big shift away from the individual insurance market has occurred. In fact, Smith said that market enrollment grew 2.5 percent from 2017 to 2018. Regulators have allowed insurers to sell plans at higher rates in anticipation of healthy people leaving the market, however. Premium rates for this year's silver plans were adjusted upward 7 percent after the insurer cost-sharing subsidies were cut off. Income-eligible consumers still receive reduced out-of-pocket expenses, but the insurers no longer getting any help covering those costs.
The Trump administration has also tried to sabotage Obamacare by allowing the sale of inferior health plans, including short-term health plans, an obscure type of insurance that allows carriers to discriminate against people with pre-existing, chronic health conditions.
These plans are not obligated to cover essential health benefits and can either charge higher rates to people with health risks or deny people coverage altogether, practices that were outlawed for annual health plans by the ACA.
Trump officials have made an end-run around the consumer protections in the Affordable Care ACt by pushing short-term health plans to their statutory limit and allowing 364-day plans.
But Oregon law limits these plans to covering people for just 90 days, and require a 60-day gap in coverage before a second 90-day plan may be issued.
"We have been told that any changes would not affect states' ability to have more stringent rules in place," Stolfi said.
The substandard plans exist for people who are in between jobs and want to avoid the more expensive, comprehensive health plans sold on healthcare.gov.
With the new grant, it's Stolfi's hope that a reconfiguration of Oregon's geographic insurance rating areas might make them more concise and lead to increased health insurance options in rural counties, where consumers have fewer choices than in the Portland Metro area.
Oregon adjusts insurance rates to account for varying health prices with geographic rating areas. The state has seven such rating areas, and counties are broken up along strange lines -- Hood River County shares a jurisdiction with Eastern Oregon all the way to Malheur County, while Deschutes County is split off from its central Oregon neighbors and placed in a south-central district with Klamath and Lake counties.
Reach Chris Gray at [email protected].