Oregon's Health Insurance Exchange Leads the Nation
People can begin signing up in October and learn the amount of their federal subsidy, while coverage kicks in next January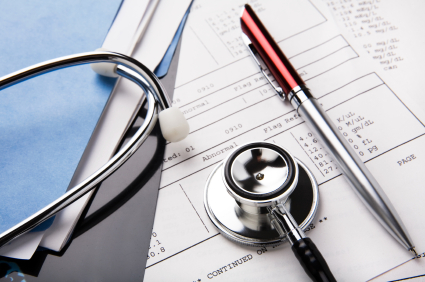 March 8, 2013 – Oregon is among the leading states to get its health insurance exchange off the ground, according to Rocky King, executive director of Cover Oregon.
"Everybody is scrambling just like we are," said King, who attended a national conference in Washington DC recently. "We're trying to build a Mercedes on day one – without heated seats -- while everyone expects us to have as much out there as we can. This is an incredible project. When people see what we're doing in Oregon compared to Idaho, Maine or Florida, they'll be proud of what we've been able to accomplish."
Starting next October, individuals and small employers can sign up for health coverage under the exchange and qualify for federal tax subsidies if their income falls below 400 percent of the federal poverty level. For example, a family of four can earn up to $92,500 and qualify for such a subsidy.
The health insurers that participate in the exchange must submit their rates to the Oregon Insurance Division by April 30, while the division expects to hold public hearings in late May and early June.
An administrative fee – paid by insurers to keep the exchange afloat once the federal grants run out – will be included in those rates. The amount of that fee will be decided when the board of Cover Oregon meets next Thursday. Those fees will be collected starting next January so the exchange can build up a six month reserve.
"We all want to make that fee as low as possible so that it will have the least impact on the market," said Lisa Morawski, spokesperson.
Cover Oregon's finance committee has recommended a 2.68 percent administrative fee, which comes out to $9.38 per person per month. Earlier, staff recommended a higher fee of 3.47 percent – or $12.14 per member per month. Both Regence BlueCross BlueShield and Kaiser Permanente favor the lower fee.
To recoup that fee, insurers are expected to include that amount in the premiums they charge to policyholders. Because they must charge the same rates for policies sold both inside and outside the exchange, insurance companies are expected to spread that fee across their entire individual and/or small group market.  Some observers argue that this will lead insurers to game the system, but King defended that decision, which was made by the Insurance Division, saying it allows insurers to spread their risk.
Besides collecting the administrative fee, Cover Oregon also expects to recoup $15 million from the Oregon Health Authority in 2014 to enroll Medicaid members. Earlier projections were $10 million.
Although people can sign up for the exchange in October, coverage doesn't kick in until next January. People can also keep their individual policies intact until March 30, 2014.
"The individual market will have to comply with the Affordable Care Act by April 1, 2014," Savage told The Lund Report. "We want people to have access to such plans as soon as possible and have an opportunity to join the exchange and make certain people are eligible for the subsidies. The success of the exchange is important to us."
No longer can people be turned away because of pre-existing health conditions. "For the past 25 years we've had to watch and say no to people who are sick and tell them they earn too much money for Medicaid even though they can't afford coverage – or that we have a waiting list," King said, "Now everyone will have an opportunity for coverage – sick or not sick, healthy or not – they'll have the same options everyone else has. No longer will people be denied because they have cancer. And, if they don't earn as much as the guy down the block, the federal government will provide tax credits."
Starting in October 2015, school districts can join the exchange, assuming the state gets the nod from the federal government. This is allowed under House Bill 4164, which was passed last year. "I think we'll get a positive response, but this is not something we're working on today," King said. However, trade associations are not allowed in the exchange, he added.
Agents vital to success
King believes insurance agents are vital to the success of the exchange, and predicts they'll sell 95 percent of small employer coverage. "The exchange doesn't work without agents; they're the lifeblood to get the people into the exchange."
As part of its work, the exchange is also building a system for the entire family, King said – they may have a child on Medicaid, in the Children's Health Insurance Program, yet the parents buy their own individual coverage or receive such benefits from their employer.
"We'll be able to handle all their needs, including eligibility criteria – that's not true in California, for example, where a family with a child on CHIP will have to contact their local county Medicaid office," King said. "
Initially, benefits will include physical, prescription and dental coverage and, eventually disability, long-term care, life insurance, vision and alternative care providers. "We want to do this but first want to make sure the car starts and goes around the block and don't want get out there too early," he said.
King isn't proposing any legislation this session on behalf of Cover Oregon. "We're zeroing in on making this thing work next year; to me that's much more important than doing any fine tuning. Our agenda is somewhat defensive, and I want to make sure we don't get sidetracked."
In 2014, the exchange has projected a $105.7 million budget, with those dollars coming from federal grants. The following year its budget drops down to $62.4 million, and includes $12.9 million for consumer and stakeholder outreach such as all printed materials and communications with enrollees, marketing, community outreach and education, enrollment assistance and staffing for those areas, Morawski said.
FOR MORE INFORMATION
For a list of insurers interested in the individual and small group market, click here.
To look at the enrollment projections for Cover Oregon, click here.