Mylia Christensen to Lead Quality Corp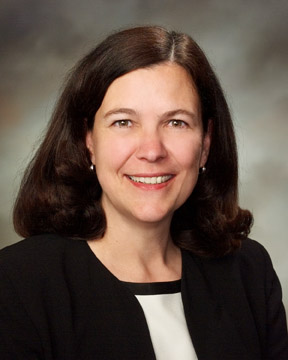 November 15, 2010 -- Mylia Christensen has been chosen to succeed Nancy Clarke as the executive director of the Oregon Health Care Quality Corporation (Q Corp).
"There's no better person to staff the table where we measure and improve the quality of healthcare," said Clarke who intends to step down on December 10. "She's worn many of the stakeholder hats during her career."
Christiansen's very excited about joining the Q Corp. "They have an innovative board, a talented staff and a great group of diverse stakeholders who are dedicated to improving health outcomes for Oregonians," she said.
Christiansen brings a wealth of experience in healthcare policy, with a career that's spanned the past 30 years. Most recently she spent the past five years leading the Oregon Center for Evidence-Based Policy's national collaborative which collects, analyzes, translates and disseminates objective evidence to improve health policies and outcomes.
"Mylia has firsthand knowledge of the needs of multiple stakeholders," according to Dr. Ralph Prows, who chairs the Q Corp board. "Mylia's commitment to ensuring quality care, along with her incredible leadership skills, makes her an excellent addition to the Q Corp team."
To Learn More
To find more information about the Oregon Health Care Quality Corporation, click here
http://q-corp.org/