The Doctor Will See You Later, Maybe Much Later
It's time to simplify the approval processes that insurance companies require so doctors can spend more time taking care of patients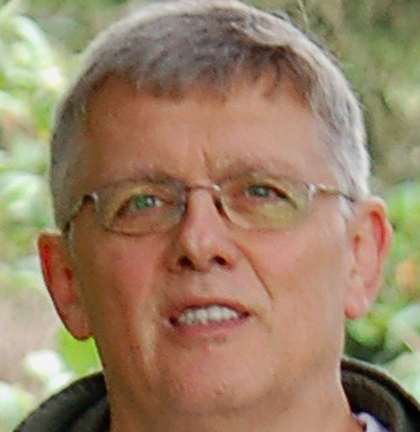 April 21, 2011 -- Is the cost of healthcare rising because of the myriad administrative protocols, policies and paperwork required of doctors, hospitals and clinics by health insurance companies? Are delays in providing the right care at the right time causing more health problems and headaches for patients? Several studies answer these questions with an unequivocal yes.
Physicians, nurses, health organizations and patient advocates across Oregon are tired of paper cuts, the tiny, insidious slices in the flesh from handling too many forms and documents. Instead they would like to do some paper cutting of their own. And, hopefully at the same time, they will help their patients save money and get access to their medicines in the process.
For example, a typical health insurer has separate forms for referrals to get authorization and coverage for medications, for diagnostic testing, for specialist referrals and for medical equipment. One Oregon insurer uses six different forms that physician offices must access to obtain these prior authorizations. If other health insurers mandate this same number, than the average medical office can expect more than 100 forms to wade through to get their patients access to need medicines, medical equipment, surgeries and the like. 
Enter Senate Bill 675.
Hundreds of healthcare providers are working together in the next few months to reduce and simplify the burgeoning amount of paperwork that their offices must spend hours to complete before insurers will approve medicines and therapies.
It's easy to see how aligning these approval processes will not only greatly eliminate the growing administrative burden on physicians and their staffs, but it will reduce costs and help patients. One prominent Ashland family physician reported to Oregon Health News that he or one of his staff spend anywhere from a few minutes to a few hours interacting each day with the patient's insurance company to work out a solution for the person to get the care he or she needs.
"A total waste of my time," he says. "I'm spending 15 percent of my time trying to figure out what insurance companies cover and don't cover and it has nothing to do with patient care." He added that his staff spends about 40 percent of their time on the phone or on hold with insurance companies.
According to a 2009 report in the health policy journal, Health Affairs, when time is converted to dollars, physicians, nurses and their clerical staff spend between $21 billion to $31 billion per year interacting with insurance plans, inquiring about prior authorizations, formularies, claims, contracts and other patient information. The same article noted medical assistants earn an average of $30,000 per year, so essentially a medical practice is paying $12,000 a year per worker to talk to health plans.
Patients with rheumatoid arthritis are one important group that is affected by delays in care.
Physician groups such as the Oregon Medical Association, Cascade Family Practice, Osteopathic Physicians and Surgeons of Oregon, South Coast Orthopaedic Associates, Oregon Rheumatology Alliance and health organizations such as the Arthritis Foundation are ready to work to cut both costs and insurer red tape by simplifying approvals and expediting care.
Last spring, the Office of Health Policy and Research surveyed providers at 32 Oregon hospitals and 225 ambulatory clinics to gauge how and where there might be more efficiency in conducting healthcare business transactions between providers and payers. Overwhelmingly, providers replied that reduction of administrative burdens, such as submitting claims electronically, will "greatly reduce costs." These providers also substantially agreed that standardizing the information health plans can require for prior authorization will also "greatly reduce costs."
We are all for reducing administrative burdens and time needlessly spent meeting widely varying requirement by insurers to cover indicated treatments. We can integrate health plans' authorization processes to foster accountability to patients, while saving money and resources.
The Lund Report in August 2010, shared that Oregon officials estimated we could save between $100-200 million a year in health costs by reducing administrative expenses. The report also shared that an electronic health information exchange system modeled after other states' experiences could reap such savings, and allow physicians to spend more time with patients instead of having to shuffle paperwork.
It's the right time to gather together to support the effort to create objective, simplification mechanisms, specifically a process to use a uniform prior authorization process.
Dr. Carl Erickson is an osteopathic physician who practices family medicine at Cascade Family Practice in southeast Portland. He is board certified in general practice and in 2004, was named as Preceptor of the Year by the College of Osteopathic Medicine Surgery in Des Moines, Iowa.