"Ideal Clinic" Slated to Open in Salem
Happy Doc Neighbors' Clinic will offer patients a different healthcare experience
January 30, 2013 -- Hour-long appointments, pictures of patients and the things they love on the walls, super-hero and regal fabric exam gowns, the doctor gives you a gift if she's ever late and pays you a fee if she misses an appointment, and as much laughter as possible. These are some of the things a new "ideal clinic" in Salem, Happy Doc Neighbors' Clinic, intends to offer its patients.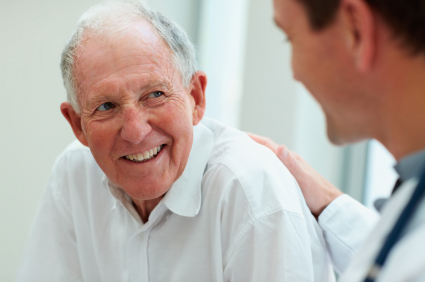 Dr. Lara Knudsen, born and raised in Oregon, attended college in Vermont and medical school in Washington, DC before moving to Madison, Wisconsin to complete her residency. That's when she started thinking about starting a practice based on the "micro-practice" or "ideal clinic" model.
"During my residency and beyond, the times I felt frustrated and discouraged were when I was racing around trying to see all my patients. I don't enjoy practicing medicine at that pace," Knudsen explained. "I enjoy practicing medicine when the pace is more relaxed, and I have the opportunity to actually talk with my patients, get to know them."
Ideal medical practices have been popping up across the country based on a movement driven by doctors like Pamela Wible and others who are trying to bring the care back into healthcare; the care for doctors, not just patients.
Knudsen recently quit her job with Willamette Health Partners, a medical group run by Salem Hospital. "Working in that setting, I started thinking about it (opening an ideal clinic) more and more. I wanted to find a way to practice medicine that was sustainable for me and allowed me to spend more time with patients."
So far she's held one "town hall" meeting to hear from Salem residents. People told Knudsen they'd like everything from longer visits with their doctor to geckos in the exam room. One gentleman even came up with this analogy:
"It's like when you go to your public defender, and you're in court and he tells you, 'Just say no, no, no, to everything.' And you're like, 'But what about my case? What about my file?' And he's like, 'You think I have time to read that stuff? I don't have time to read anything.'"
Knudsen has seen the same themes emerge when she talks to people about their ideal clinic: enough time together, mutual accountability and respect, and getting to know each other.
"What the patient wants is what the doctor wants," Knudsen said. "It's just that our mainstream healthcare system isn't set up for that."
What does Knudsen want? She envisions taking walks in the park when her patients come in for visits.
"So much of what I do as a family medicine doctor is talk to people," she explained. "Walking with them in the park or other beautiful setting is something I really hope to be able to do."
While the concept of one doctor in an office with no staff is an old one, having the community be seen as part of creating a clinic is a relatively new trend. Several ideal clinics already exist in Portland and Eugene. Knudsen believes that Happy Doc Neighbors' Clinic is the first ideal clinic in Salem, a first that Knudsen is proud to be a part of.
"I'm excited about the flexibility that's inherent in this (ideal clinics) model. We can incorporate patient ideas without layers of bureaucracy and have fun with it." Knudsen also speaks Spanish and plans to reach out to the Latino community.
FOR MORE INFORMATION: