'Churn Bill' Looks to Help People Switching from Medicaid to Cover Oregon
Starting in 2016, 60,000 Oregonians may find themselves moving between the Oregon Health Plan and Cover Oregon, and potentially losing access to their doctors or coverage of ongoing procedures. HB 2132 requires the OHA and Cover Oregon to take steps to alleviate this problem.
April 24, 2013 — Next year, the Affordable Care Act will allow people whose income falls below 138 percent of the federal poverty level to receive coverage through the Oregon Health Plan.
Meanwhile, people who earn up to 400 percent of the poverty line will be eligible for federal tax subsidies to help purchase private health insurance on the exchange, Cover Oregon, unless, that is, their employer decides to pay for the coverage.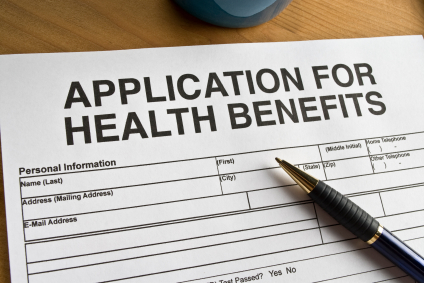 Realizing that incomes fluctuate, the Oregon Health Authority estimates that up to 60,000 Oregonians will "churn" between Medicaid and Cover Oregon each year.
John Hummel, the lobbyist for the Oregon Primary Care Association, said he's concerned that low-income patients who lose their Medicaid coverage will lose access to their healthcare providers when they switch to private insurance, and vice versa.
"Churn is going to be a challenge," Hummel told The Lund Report earlier. "If someone's coming from the Oregon Health Plan to a private insurer, it makes sense that they could have the same providers, the same procedures covered."
On Tuesday, the House passed House Bill 2132 with a 58-0 vote, directing the Oregon Health Authority and Cover Oregon to work together so that a readily available qualified health plan on the exchange has similar provider networks – physicians and hospitals – as offered by the Oregon Health Plan.
"We're asking for a progress report quarterly from OHA and annually from Cover Oregon," said Rep. Jason Conger, R-Bend.
The bill requires Cover Oregon and the health authority to assist clients in navigating the system so they don't lose insurance just because their financial situation improves. People will become ineligible for the Oregon Health Plan if their income rises above $15,900 for an individual or $32,500 for a family of four in current dollars.
Conger said "churn" already posed a problem, mentioning a Portland woman who testified earlier whose children repeatedly bounced between the Oregon Health Plan and private insurance whenever her partner was laid off from his job in the plumbing trade.
An unfortunate side effect of the Affordable Care Act is that such scenarios could become more common, affecting people who now are uninsured.
Hummel initially proposed that HB 2132 auto-enroll people who lose their Medicaid coverage, placing them in a standard health insurance plan on the exchange. Affected people could still choose a less costly or more robust option, but auto-enrollment would protect gaps in coverage.
If people failed to pay their premium, the insurer could drop them from coverage after a month, Hummel said. Although insurers would lose a month's worth of premium for those customers, they'd end up with a raft of new customers who would pay.
"Too many people are assuming that the insurance companies are going to oppose it," Hummel said. "They're getting customers sent to them."
Rep. Mitch Greenlick, D-Portland, indicated at the public hearing in mid-March that the need for HB 2132 was premature since nobody would "churn" until 2015.
People will only have to renew their health insurance once a year, so no one who receives healthcare coverage from the expanded Oregon Health Plan could become ineligible before the first Cover Oregon renewal period at the end of next year.
The bill was resurrected before the filing deadline for legislation last week to merely direct the state agencies to mitigate the problem. Hummel told The Lund Report that he was optimistic their efforts would alleviate his concern, but also realizes legislation to deal with the problem could always be re-introduced next year or in 2015.