Tri-County Medicaid Collaborative Appoints Community Advisory Council
That 17-member council will help the collaborative remain responsive to the needs of consumers and the community
July 26, 2012 -- The Tri-County Medicaid Collaborative, which will begin integrating physical, mental health and addictions services for people on the Oregon Health Plan September 1, has appointed a consumer advisory council.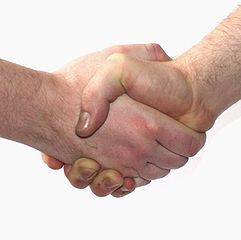 "This group was selected to represent the diversity of the community including race/ethnicity, age, gender identity, sexual orientation, disability, and geographic location, as well as having a majority of consumer members," according to announcement by Rosa
Klein, chief health strategy officer.
The advisory council holds its first meeting July 27, and will help the collaborative remain responsive to consumer and community health needs by enabling consumers to take an active role in improving their own health and that of their families and community members, Klein told the new members.
The advisory council members include:
• Steve Weiss, chair, from Multnomah County, who will also become a member of the collaborative's board of directors,
• Dalila Sarabia, Vice Chair, from Hillsboro Family Resource Center,
• Amy Anderson from Multnomah County,
• Dan Peccia from Self Determination Resources,
• Faith Gilstrap from Oregon Family Support Network,
• Gary Cobb from Multnomah County,
• Glendora Claybrooks from Washington County,
• Jordan Sparks from Clackamas County,
• Joseph Lowe from Clackamas County,
• Kate O'Leary from Washington County Health & Human Services,
• Lyla Swafford from Washington County,
• Ronda Harrison from Washington County,
• Sam Chase from the Coalition of Community Health Clinics,
• Sonja Irvin from the Alliance of Culturally Specific Behavioral Health Providers,
• Susan Myers from the Multnomah County Department of Human Services,
• Tab Dansby from Multnomah County, and
• Trell Anderson from the Housing Authority of Clackamas County.
The collaborative represents most health systems, hospitals and the three counties in the metro-region. Its sponsors include Adventist, CareOregon, Clackamas County, Kaiser Permanente, Legacy Health, Metro Area Community Health Centers, Multnomah County, Oregon Health & Science University, the Oregon Medical Association, the Oregon Nurses Association, Providence Health & Services, Tuality Healthcare and Washington County.
Image by Tobias Wolter via Wikimedia Commons (CC-BY SA 3.0).
Bookmark/Search this post with