Legacy Health System Appoints Dr. Lewis Low as Chief Medical Officer
Earlier he had been clinical vice president of medical specialties for the Legacy Medical Group
August 22, 2012 -- Dr. Lewis Low has been named senior vice president and chief medical officer for Legacy Health System. He succeeds Dr. Jack Cioffi who's become chairman of the Department of Ophthalmology at Columbia University College of
Physicians and Surgeons and ophthalmologist-in-chief at New York-Presbyterian Hospital/Columbia University Medical Center.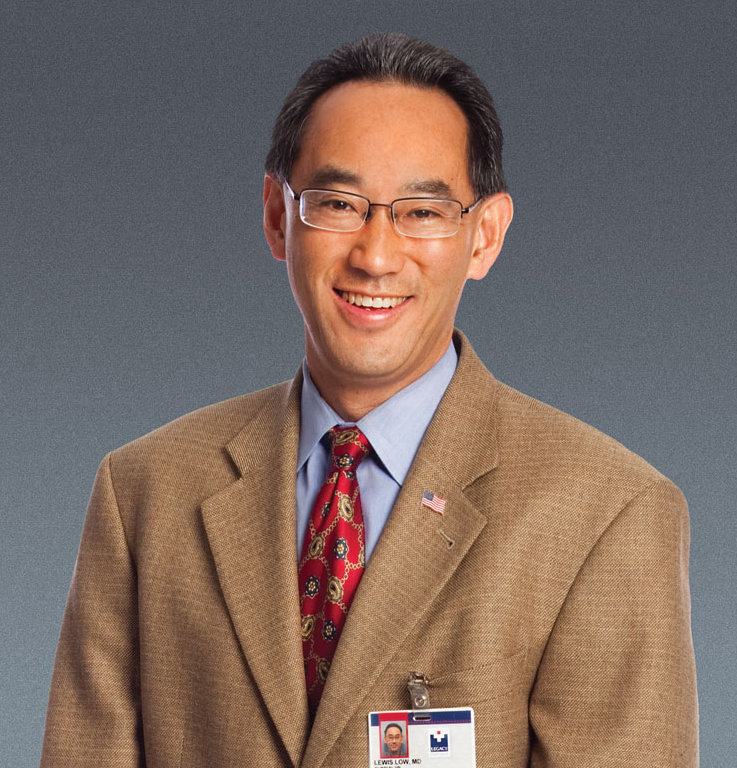 In making the announcement, Dr. George Brown, president and CEO of Legacy, said Low "had done a great job as our clinical vice president of medical specialties for the Legacy Medical Group." In that capacity, he oversaw several hospital programs for Legacy including hospitalist, intensivist, geriatric hospitalist, palliative care, pulmonary, neurosciences, ethics and telemedicine.
"Lewis was selected after a comprehensive recruitment process with participation from many different stakeholders, and I believe that he will be an excellent chief medical officer," Brown added. "His experience, interpersonal strengths, and track record of
leadership success make me confident that he will be a great contributor to Legacy's success and will be an excellent partner for our physicians and other providers."
Before joining Legacy in 2003, Low had been the director of critical care medicine at St. Francis Medical Center and Kuakini Medical Center, both in Honolulu, Hawaii, and was an assistant professor of medicine and surgery at the University of Hawaii.
His background also includes service in the United States Army as the chief of critical care medicine and medical director of respiratory care, at Madigan Army Medical Center, at Fort Lewis,
Washington.
A native of Los Angeles, Low graduated from the University of California at Berkeley, attended St Louis University School of
Medicine, completed an internal medicine residency program at Letterman Army Medical Center in San Francisco, and received postgraduate training in critical care medicine at Walter Reed Army
Medical Center, in Washington, DC. He is board certified in the areas of critical care medicine and internal medicine.
Bookmark/Search this post with